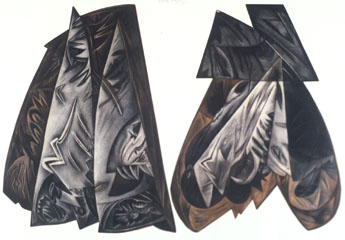 March 1.st - March 30th:
Ciurlionis National Museum, Kaunas, Lithuania
in cooperation with Gallery Klovicevi Dvori, Zagreb, and the Croatian
Embassy in Norway
33 Croatian artists showing a cross-section of techniques and styles
Printmaking is losing its position in Western Europe, or at least it is easy to think so. Slowly the printmaking departments of the art colleges are being closed down or taken over by the graphic designs departments. But graphic art has managed to maintain its position in eastern and southern Europe as well as in the Nordic countries.
This exhibition of contemporary Croatian Graphic Art clearly reflects a profession that is not about to succumb to modern techniques or give in to any trends.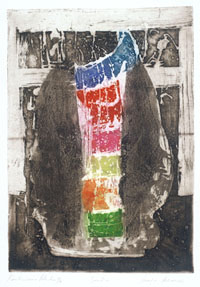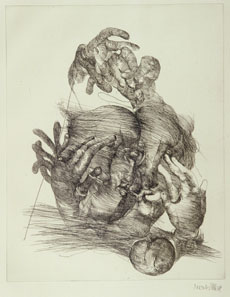 Here is a diverse group of artists who represent a cross-section of ancient and modern processes of reproducing an image on paper. In Tonko Maroevicí words:
"Graphic art, perhaps better than any other, shows the level of artistic consciousness and the artistic culture of a milieu. Graphic art presupposes a learning tradition and learning habits emerging from academies or studios and galleries. Graphics have problems producing multidimensionality or very large sizes, however they are highly suitable for measuring the power of an individualís abilities and the persuasiveness of formal interpretation. The element of skill and the factor of meditation (even the need to carry out the work in stages) are suitable correctives to easy improvisations."

Graphic techniques have been tought in Croatia for a century. Brought there by earlier generations from Vienna and Munich.

This exhibition shows us a group of artists well taught in the formalities of art.